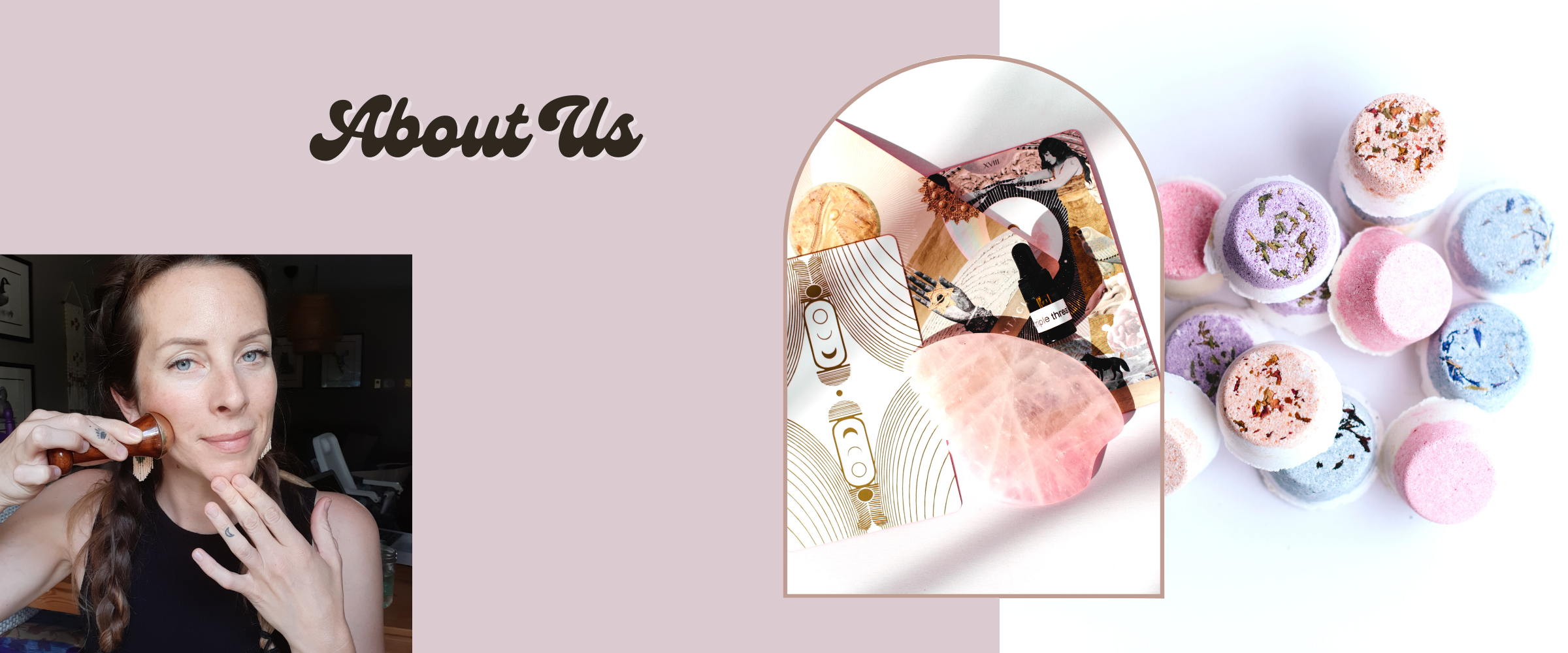 MOON + MAGIC + MOTHER NATURE
Lunah is a representation of love, nature, and simple yet luxurious skincare. We want to take your everyday cleansing routine and make it beautiful, creating an experience of ritual and self-care. We believe beauty starts on the inside, and that the balance between body, mind, and spirit is what gives us all a captivating glow.
Our skincare is based on 100% natural ingredients, pure essential oils, botanical infusions, celestial magic, and crystal powers. Lunah keeps it simple so you do not need to use a ton of products to get the skin of your dreams. Trust us to help you find your balance + natural beauty.

What's New with Lunah Life
THE CREATOR | NICOLE KIRKPATRICK
We strive to make skincare simple and effective. I am a busy lady but I LOVE my skincare routine. It's the time I have to give to myself, it's like my gym time. I wanted to create a brand that feels luxurious, smells wonderful, and transforms your skin without using 20 different products.
At Lunah we harness the magic of mother nature, using the seasons, crystals, the moon and various botanicals to create and elevate each oil, lotion, or salve. We believe that natural products are the healthiest choice for your skin, and you can trust us to use the best we can find.
HELLO TO YOU ALL!
Thank you so much for stopping by, for supporting my business, and for taking your skincare into your own hands. My name is Nicole, and Lunah is a creation that started with my practice as a Registered Holistic Nutritionist, and the love of the moon.
As my clients continued to request lotions and potions to assist with their internal holistic journey, Lunah began to grow and take over. I always had a passion for beautiful things, details, skincare, and mother nature. The name Lunah represents the moon plus "H" for "holistic." My two babies, my lab Roger, and my son, are my whole heart. One of the reasons I wanted to be my own boss was to control my own time. To me it's one of the most important things we are given in our lifetime.
Every moment I have with them is precious. I truly believe a balanced life of body + mind + spirit is the key to real beauty: it lets your soul shine. It's my dream that Lunah can help carve a path in your beauty routine, to let your soul shine too.
xo Nicole

MY GIFTS FOR YOU...
I love being able to give the gift of knowledge- we are always learning (myself included)! Here are some of my favorite free guides that will be a great place for you to start your journey of holistic skincare and health.
Learn More